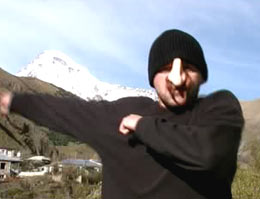 georgian songs (2006, 18MB, 2:20 min.)
"The character with the large false nose & moustache, represents the stereotyped
image that Russians have of Georgians – loud, speaking with a heavy accent and
with much hand waving. Nonetheless this image represents something serious which
can't be seen from afar."
thanks Genia.